GeoDesk is a spatial database engine for OpenStreetMap™ features
Build fast and powerful applications using the world's largest collection of free geodata.
Compact database format
A Geographic Object Library is only 10 to 50 percent larger than its OSM-PBF source data. That's less than one-tenth of the storage footprint of a traditional database!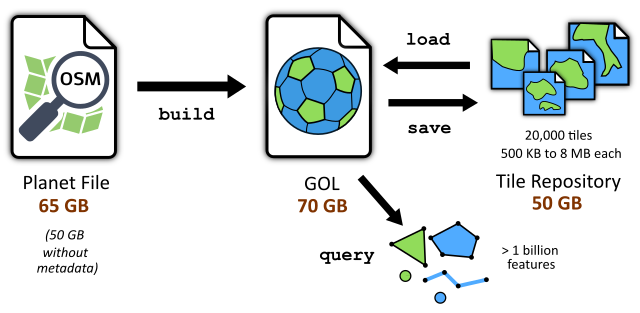 Lightning-fast queries
Find features based on tags, bounding box and/or spatial relationships. Queries return Java objects and are typically 50 times faster than SQL.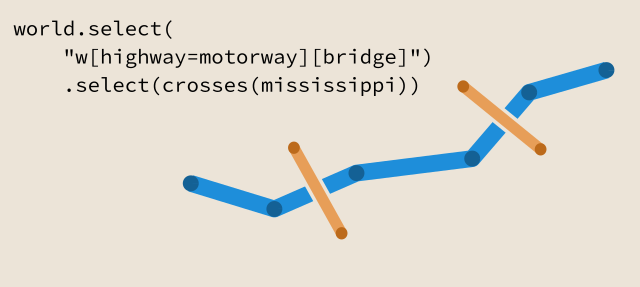 Easy to get started
Import OSM data in minutes instead of hours, even on low-end hardware — or download ready-made tiles for just the regions you need.
Full OpenStreetMap support
GOLs contain not only shapes, but faithfully replicate the OSM data model — including relations.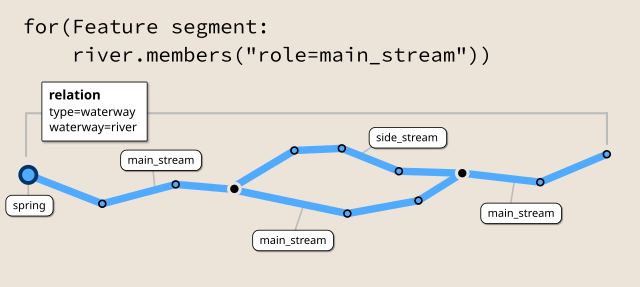 100% free and open-source